A new oceanside neighbourhood is set to elevate a whole city block in northern Surfers Paradise.
LUXURY master plan development Paradiso Place will be the Gold Coast's largest oceanside neighbourhood and the first residential development of its kind in Australia.
An unprecedented level of amenity exclusive to residents, a premium coastal-cosmopolitan location just one block from the beach and market-leading features throughout will see Paradiso Place and its luxury apartments elevate the experience of apartment living.
The $940 million landmark development will transform the 11,483 sqm whole-city block between Surfers Paradise Boulevard and Ferny Avenue, at the northern end of Surfers Paradise.
The development will feature three residential apartment towers anchored by a vibrant retail and alfresco dining precinct on the ground floor and exclusive, resident-only five-star resort amenities on the Level 2 Podium.
Leading international property developer SPG Land is revolutionising apartment living at Paradiso Place with smart, luxurious apartments boasting ocean views, market-leading 2.95m ceiling heights, premium finishes and exclusive access to lifestyle amenities, including Australia's first full floor of co-working spaces in the sky on Level 26.
The first release of apartments in Tower 1 of Paradiso Place had Australia's property market buzzing with excitement, with all 150 apartments selling out within months, opening up the early release of the final 106 apartments in Stage Two.
Australians were highly active in their pursuit of the ultimate oceanside apartment, purchasing the majority (97 per cent) of the $160 million Stage One release of apartments in Tower 1, with buyers from NSW (39 per cent), Queensland (32 per cent), Victoria (21 per cent) and other parts of Australia (five per cent). Only three per cent of buyers were from overseas.
A limited release of 106 apartments in the $110 million Stage Two are now on the market. They consist of 11 one-bedroom apartments starting at $619,000, 68 two-bedroom apartments from $885,000, 19 two-bedroom plus multi-purpose room apartments from $1.361 million and eight three-bedroom apartments from $1.721 million.
Those who have visited the $4 million Paradiso Place Sales Gallery on the development site at 103 Ferny Avenue, in Surfers Paradise, can see the first-hand level of detail that SPG Land is undertaking in the design and delivery of this incredible new oceanside neighbourhood.
The Paradiso Place Sales Gallery is the largest development display in the Southern Hemisphere and includes two full-scale apartments, a spacious grand foyer showcasing design features of Tower 1's lobby, an impressive 2.5m scale model of the three-tower development and a 60sqm immersion room for purchasers to experience the views, location and SPG Land's vision for Paradiso Place.
Paradiso Place truly extends the limits of comfort and future home living with smart technology-enhanced apartments giving residents the power to manage their home life with a simple tap of a button on their smart device from wherever they are in the world.
Through the Paradiso Place App, custom designed by global market-leading smart home technology provider Habitap, residents can manage daily tasks remotely, from inviting guests and granting them entry to controlling lights, temperature, arranging the use of amenities and reserving a table at the restaurant.
A vast offering of luxury lifestyle amenities on the Level 2 Podium that would be found in a five-star resort include a lagoon pool with swim-up bar, sunset pool, an all-day-dining restaurant, alfresco dining areas, daybeds, lounges and a wellness terrace with sauna and spa, all exclusive to residents and their guests.
Tower 1, the first of the three residential towers to be constructed, will offer a full floor of workspaces on Level 26 with a Coffee Emporium serving a signature blend daily, boardrooms, private meeting rooms, work pods, multiple hot desks, a zoom room for teleconferencing, a function room and outdoor events area and substantial outdoor balcony areas for additional meeting areas.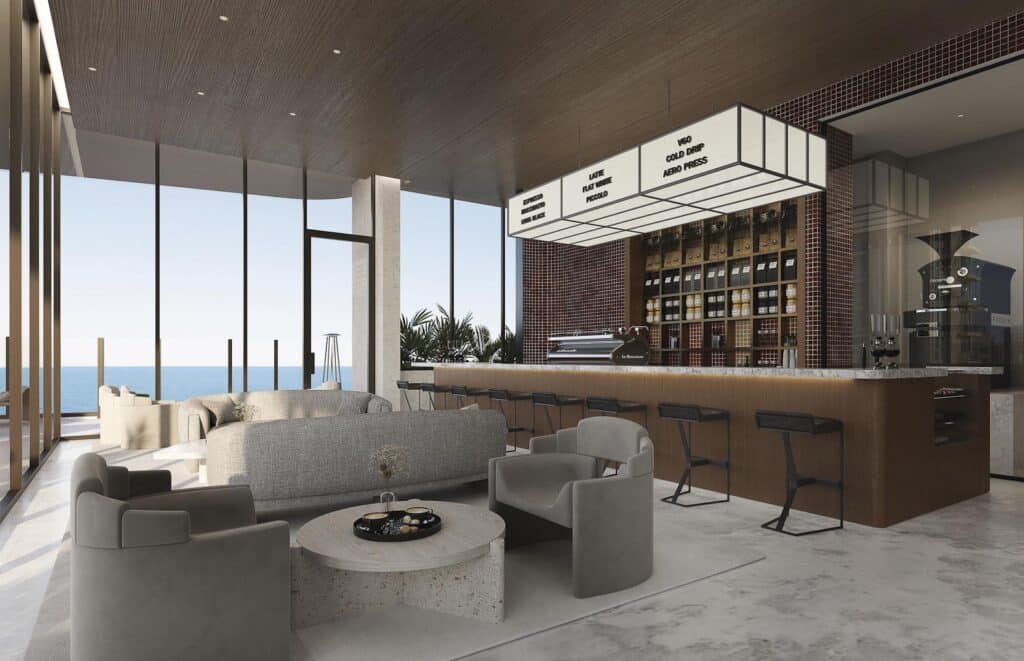 Exquisitely styled by internationally renowned Studio Carter and supported by high-speed internet and advanced office technologies, the Level 26 co-working space in Tower 1 will transform how its residents work from home.
SPG Land is raising new standards for luxury residential apartments, with inclusions never before experienced on the Gold Coast.
The quality of Paradiso Place and its apartments, the extensive five-star resort lifestyle amenities and desirable location just a minute's walk from the beach in one of Australia's most vibrant and cosmopolitan oceanside neighbourhoods has enormous appeal.
"Surfers Paradise is undergoing a lot of urban renewal and SPG Land is contributing to the reinvigoration of the northern end of the suburb with Paradiso Place to deliver a new neighbourhood designed for owner occupiers," SPG Land Deputy CEO Eric Chan says.
"We have given a great deal of consideration to modern use of apartments and focused on providing premium lifestyle facilities at Paradiso Place to offer an exceptional residential lifestyle on par with prestigious global standards.
"We are pleased that Paradiso Place has been so well received by Australian buyers, and in particular Gold Coast locals, who have given the development a strong vote of confidence."
Luxury apartment marketing agency TOTAL Property Group manages apartment sales at Paradiso Place and reports strong market approval for Paradiso Place.
"Demand for apartments at Paradiso Place has been remarkable, with Australian buyers securing nearly all apartments in Stage One," TOTAL Property Group Managing Director Adrian Parsons says.
"We haven't seen this level of demand in over two decades and the Gold Coast property market is showing no signs of slowing down.
"Limited apartment stock available and the continued growth of the Gold Coast with its lifestyle and close proximity to a capital city attracting a steady influx of interstate migration is motivating buyers to act quickly.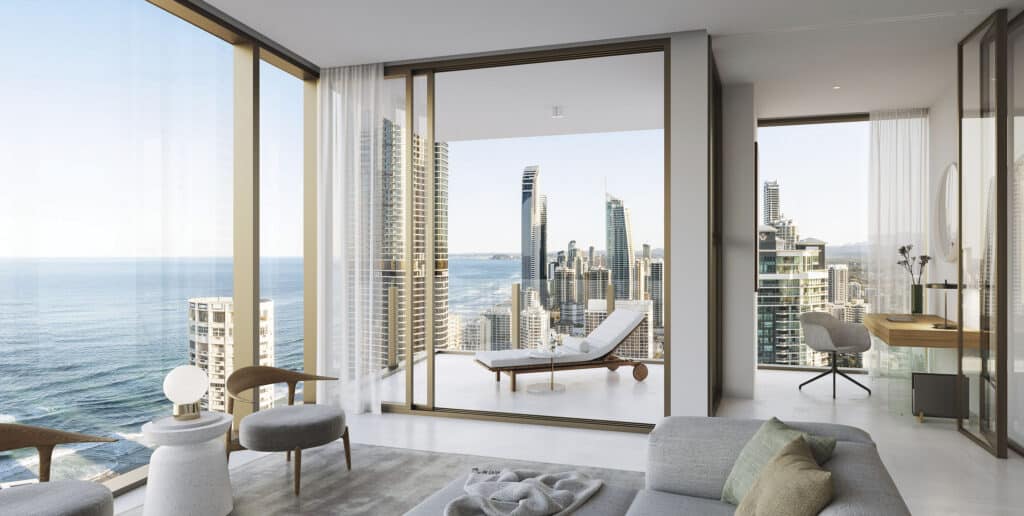 "On the back of a successful campaign for Stage One, we are now rolling out Stage Two and presenting 106 one, two and three bedroom apartments to a market that is hungry for quality residential apartments of the high standard being delivered at Paradiso Place."
Learn more about the apartments at Tower 1 at the $4 million Paradiso Place Sales Gallery, at the development site at 103 Ferny Avenue, Surfers Paradise.  You can also arrange a personal tour or find out more by clicking HERE
Originally article published in Ocean Road Magazine HERE.