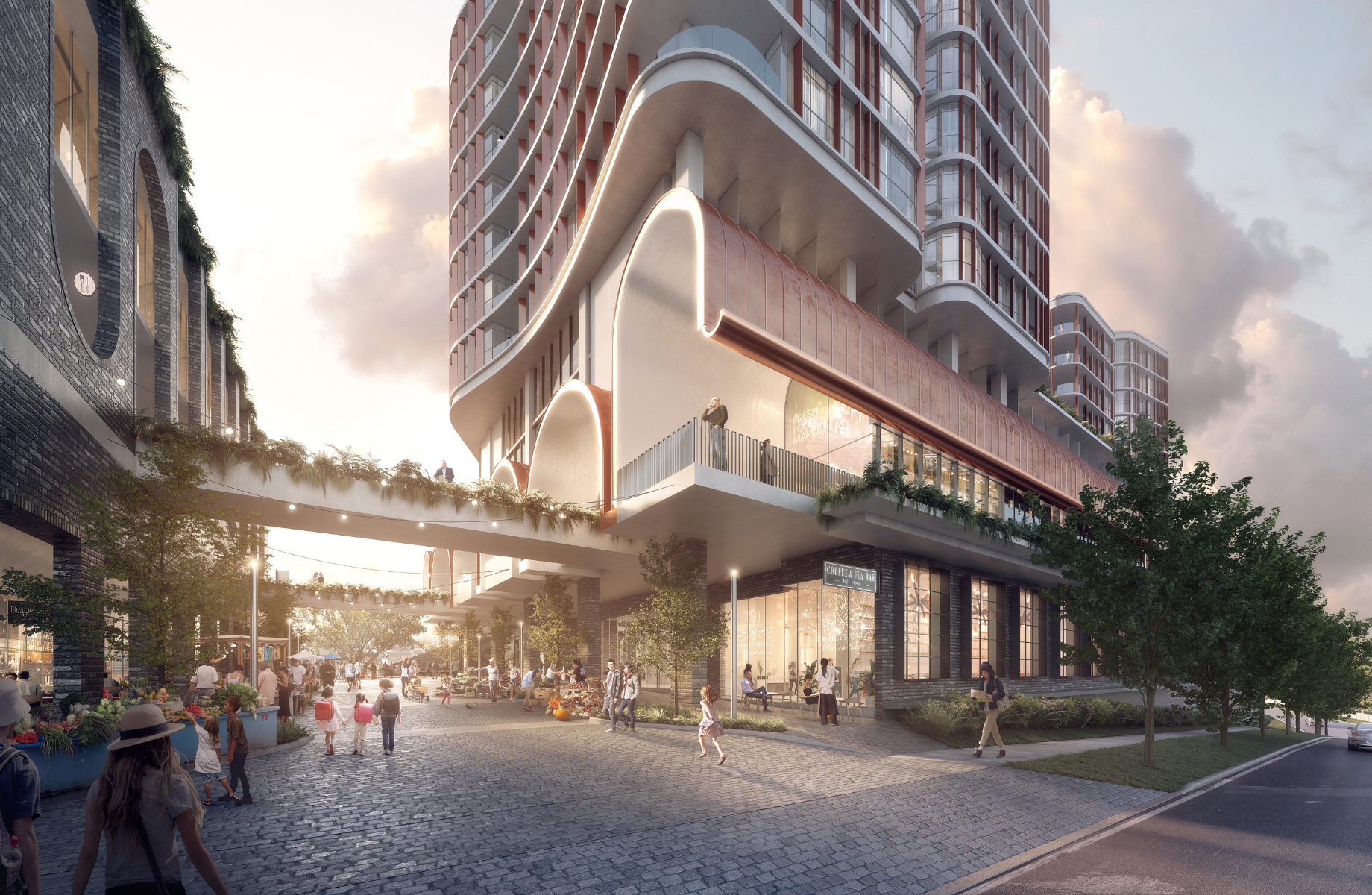 Plans for a vertical village and one of Brisbane's biggest paddock-to-plate food markets have been given the green light for construction at Lutwyche.
Marketplace Developments and Craft'd Grounds co-founder James Rennell, in collaboration with developers Murray and Frank Stafford, engaged architects Conrad Gargett to design Lamington Markets at 612 Lutwyche Road.
The $150-million transit-oriented development (TOD) over the Lutwyche busway station would comprise a 10,000sq m retail precinct, a 4500sq m indoor market hall, a rooftop urban farm, a craft brewery, boutique cinemas, restaurants, cafes and health centres.
It also includes two 12-storey residential towers with more than 134 apartments on the 7332sq m parcel of land.
"The vision behind Lamington Markets has always been about creating a permanent paddock-to-plate experience, connecting us directly with more than 100 market owners, artisans and farmers, right on our doorstep," Rennell said.
"We've drawn influence from global, thriving permanent market venues like Chelsea Markets in New York and Adelaide Markets—icons of their cities with a load of 'soul' … and this is what we're going to create here.
"And now as we find ourselves thrown into the global spotlight with the [Olympic] Games—Lamington Markets will be part of getting our city ready for the future."
Rennell said Lutwyche was ideally located, 8km from the city, with a "vibrant and evolving" community in the inner north of Brisbane. Work on the project is due to start at the end of this year.
"It's about breathing new life into Lutwyche at a time when our city is really coming alive and making its mark on the world," Rennell said.
"It's for those who don't want the CBD, closed-in shopping-centre or supermarket-chain experience—who want to slow down and appreciate the 'theatre' of the market and connect back to the land."
Originally published by Taryn Paris in The Urban Developer HERE.