Coastal communities around Australia go to extraordinary lengths to get their towns listed on best beach lists. Winning such a title gives tourism a welcome boost and lets locals bask in the pride of being home to a truly beautiful beach.
Only a handful of beachside towns can lay claim to multiple mentions on various best beach awards and pristine Burleigh Heads, where the forest meets the sea, is one of them.
This year it ranked third in Surf Lifesaving Queensland's top 10 patrolled beaches. Popular with surfers for its world-class surf breaks around the headland and families for its ample parking and nearby restaurants and shops, the beach sits firmly among the best of the Sunshine State.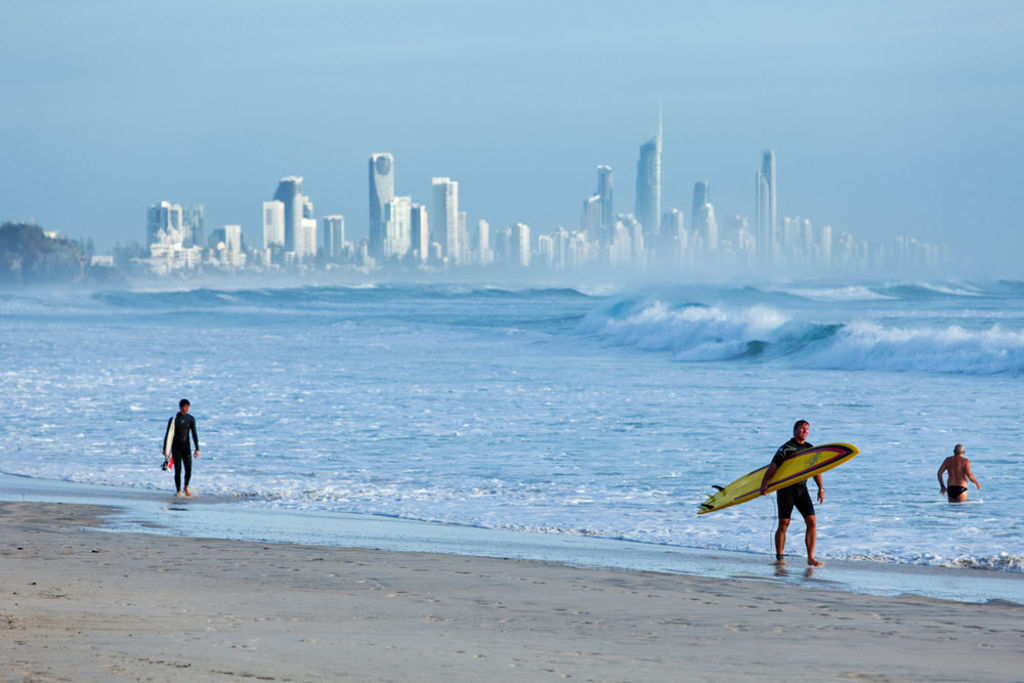 In 2015, Burleigh Heads was Queensland's finalist for Australia's cleanest beach as voted by Keep Australia Beautiful. With accolades like this, it's no surprise the Gold Coast town has earned its stripes as a sought-after destination.
It's home to a population of 10,077, according to 2016 Census data, and attracts a healthy share of the 13 million tourists who are drawn to the Gold Coast every year. And there are plenty of reasons to come – the landmark headland, which protects beachgoers from the south-easterly winds, the lush Burleigh Headland National Park that frames the Tallebudgera Creek, and the relaxed vibe of the community.
"You feel you're on the Gold Coast because you've got that beachy feel, but it reminds me of the GC from when I was little growing up," she said.
Unlock the best property news, advice, ideas and insights.
"It hasn't really lost that feel because it's not like a main beach. It still attracts tourists, but it's laid back – somewhere between a Byron Bay and Broadbeach-type of feel."
The beachy beauty of Burleigh Heads is one thing, but the fact it comes with a welcoming community is a bonus.
"Everyone says hello to one another, the locals know each other and they're very welcome to those who visit," Barry said.
"It's so friendly and the shop and cafe owners love to have a chat. If you have a question, people in Burleigh are very informative.
"You can even sit down with an elderly person and get a whole history of Burleigh, it's like having a tour guide at a museum!"
Originally published by Kate Jones in Domain HERE.
CLICK THE BELOW BUTTONS TO SHARE WITH A FRIEND